I am out of time people but there were so many cool things I stumbled on this week, starting with…
Dating and Recruitment are like Peas and Carrots
And our industry's PR sensation Miss Lisa Holden (formerly of Glassdoor, currently at Entelo) is showing us that anything we can do, she can do better with an awesome piece in POPSugar! How to gracefully exit a bad date is a) awesome and b) could be applicable to a crummy interview! (POPSugar)
All these managers just trying to live their lives
And we all know how it can be. Lars Schmidt shared this awesome document that touched on User Guides, something we highlighted in another #6Things. It's truly indispensable! (FirstRound)
Amazon as Advocate
At Amazon, the recruiters are there to serve as candidate advocates, which is a pretty different spin than many corporate recruiting departments. However, it goes BOTH ways. Jeanne Skinner gives candidates the skinny on how to best work with your recruiter to ensure they can advocate for you. (Amazonian)
Attention PEOPLE!
If you're still covering up sexual harassment or thinking your company can withstand the storm "if it comes out" I highly urge you to reconsider. Laurie Ruettimann wrote a great piece for UNLEASH exhorting HR Pros, erm, YOU to take a stand. After this week, when Alamo Drafthouse and Shawn White both had to answer for dicey behavior, it is clear to me that NO ONE and NO COMPANY is immune. (Splinter)
Presented without Comment (via Randy Bailey)
If you are interested in the wage gap, gender gap, earnings gap, etc, you may find this public policy study by Uber of interest. I did. (Uber)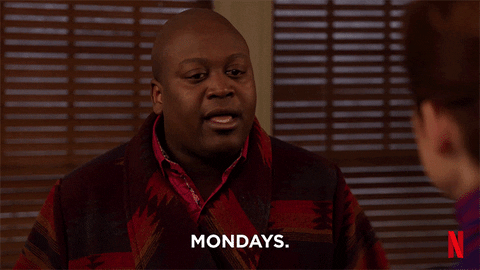 BONUS!
Ask this to weed out the wrong people for your company.
NOTE: DisruptHRCayman will now be on Wednesday 9th May! (via Chris Bailey)