"How's The New Marketing Job?" 
A question that every job seeker has experienced when going through a career change. Whether it is your neighbor, coworkers, family, or friend, everyone is eager to find out about your new exciting job opportunity and how you feel about your career. 
Taking the leap to a new marketing career can be scary but it is just what I needed. This is my first marketing position out of college in my field. And I wasn't the only job seeker graduating. It's estimated 1.9 million people graduated with their bachelor's from 2020-2021. 
Before Work at Red Branch Media
I graduated from my university with a marketing degree in April of 2020. The global pandemic was full-blown and I had the option to attend graduation over Zoom. 
It felt like the whole world stopped. I drove hours to get my younger sibling from boarding school and we stayed in the middle of nowhere. Literally, we were surrounded by woods like a 1980's slasher film. My aunt and uncle soon joined us and we did what we had to do to keep ourselves and others safe. 
Events were canceled and we were all ordered to stay at home to slow the spread of this virus that unfortunately would be lethal for some.  
It was hard to get out of bed. What was the point? The world as we knew it was gone. A job search seemed silly. I felt hopeless, it felt as if there was no light at the end of the tunnel. No marketing job, no fancy marketing agency. No market for my newly polished skills.
I remember graduating in the living room of an Airbnb where my family threw a little graduation ceremony. I remember feeling so defeated, like the odds were stacked up against me. My marketing career seemed to be over before it began.
Searching for a Job After Graduation
The labor market was a disaster. In fact, the unemployment rate for those with a bachelor's degree or higher was 4.8%. There were so many people getting laid off and competing for the same marketing jobs I was. Even though I had some experience, and skills in freelancing and graduated with a digital marketing degree, I felt like a small fish in a huge ocean. Would a digital marketing agency even hire me?
DYK? 53% of recent graduates are unemployed or underemployed. Read more about finding your career path here. 
@RedBranch Media is #hiring! Check out their job postings here:
Click To Tweet
Was a Content Agency in my Future?
My dream was to get a digital marketing job that I loved, move to Chicago, and live a happy life with access to a ton of iced coffee on every corner to fuel my content binges.  For this to happen, I had to make a life change. So I packed a rental car with everything I owned and set out for a new life. I met some people on the internet who had a room open and set out for my destination in Chicago. 
From there, I lived off my savings. I researched, freelanced using my skills, and took temp jobs when I could. I did everything from data entry jobs to making content –like tik toks about cryptocurrency. 
Part of my routine every day was to spend hours on job sites looking for companies and a job I would be truly happy in. That is when I came across a posting for a digital content strategist at a B2B agency. It checked all the boxes for what I was looking for. 
Life goal? Check
Content focus? Check
Job? CHECK
Red Branch Media in Omaha, NE is hiring! Check out our openings. 
But would I check all their boxes in what they were looking for? I hoped the job being advertised was a good fit for my skills because during my research they continued to wow me.
Great employees for me to befriend? Check
Work-life balance as a value? Check
Content as the backbone of their digital campaigns? Check
Digital, remote workplace? CHECK
To be completely honest, I thought it was a long shot but I applied anyway. Maren Hogan, the CEO of Red Branch Media, contacted me on LinkedIn and told me to email Eric Foutch regarding the job. After a content writing assignment and two interviews later, I was hired to create content for their campaigns! 
When I got a job offer from Red Branch it was like I could finally breathe again. I finally have a career in my field. I would be doing what I loved most: writing. 

My Job Experience At Red Branch
My employee experience in the content job so far has been **chef's kiss**. 
I expected certain things during my journey here such as working in a remote environment and using research to write content for clients. 
However, there were some unexpected things as well. I was pleasantly surprised that this team has been so welcoming and friendly. This is a true team environment where collaboration is welcomed and we balance out each others' skills. 
Red Branch Media gets it right. Research shows that employees who act collaboratively stay with their tasks 64% longer than their solitary peers, whilst also reporting:
Higher engagement levels

Lower fatigue levels

Higher success rates
Read more: Collaboration Nation! Here are some fun tips on collaborating even during remote work! 
According to Linkedin, collaboration was the third most in-demand soft skill for companies in 2020. 
I have also learned that just because I work in a remote environment, does not mean you work alone. We have a team meeting every morning and talk throughout the day. Just because you work from home does not mean you have to be isolated all day. Balance is key.
What is it like graduating during a pandemic and searching for your first job? @RBM_Rose tells us how it was in this new blog post:
Click To Tweet
 Working Remote Tips: 
Set up weekly meetings

to chat about how the week is going and upcoming projects. 

Make sure you have

all the resources you need

to succeed such as conference logins, a monitor, and high-speed internet.

Try using a white noise machine or play a white noise video. This will help reduce distractions and help you focus on the tasks at hand. 
Additionally, I did not expect to grow as quickly as I have with my content writing skills. It has been a pleasure getting to see how I can improve my research process and written articles through other's feedback. 
Red Branch Media has made an environment where I am excited to wake up every morning and go to work. I get to grow and learn in a field I always wanted to work in. 
Working at Red Branch Media has been very exciting! I often wonder if this is real life. Is this my job? Do other people love their jobs this much?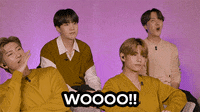 "How's The New Job?" 
A question that everyone has experienced when going through a career change. 
I can truly say at Red Branch Media, my job has been an excellent experience. It was worth the search.
In my content marketing job I have learned a lot at Red Branch Media so far and can not wait to learn a ton more about content marketing, research and the companies we work with!
If you are wondering if there is light at the end of the job search tunnel, I am here to tell you there is. When searching for jobs, things can seem really tough at times. My advice is to keep going, research, reach out to companies, and persevere through difficult times. The market is alive with opportunities. Your job search will make you a stronger person. Somehow, things always seem to balance out. 
If you or someone you know is on the search for their purpose check out PathwayU.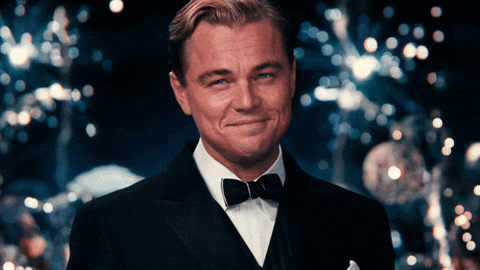 Cheers!
Did you know Red Branch is hiring? Check out our openings.