We all know that one person who gets so much done, we wonder how they are even human (Beyonce springs to mind…) How can people get so much done with such little time in the day? Well, it's the art of being productive, and mastering that art. Productivity is important in all businesses, and companies lose thousands of dollars in lost productivity. On average, sleep deprivation costs American companies $63.2 billion a year!
#DYK on average, sleep deprivation costs U.S. companies $63.2 billion a year? Read more:
Click To Tweet
So, how exactly do we keep up with everything that needs to get done? Well, productivity tools, of course. We asked some industry experts what their favorite productivity tools were and here's what we got:
Staying Organized The Old-Fashioned Way
While many people are turning to apps and technology to keep them organized, there are still many old souls who continue to opt for the traditional planner. With cute stickers, fun sections to write memos and inspiring quotes, who could resist? McKenna Slack, Talent Manager & Corporate Trainer at Triage Staff, gives her answer:
"My planner!! I'm an old soul who still uses a paper planner to organize my life. (It's Lilly Pulitzer, so if I'm going to act like a Granny at least I can do so in style.) At the end of each work day I create my to-do list for the next day. Then the first thing I do in the morning is road map my day based off my to-do list. It never goes exactly as planned, but it's a great reference when my day is sidetracked with other unforeseen tasks."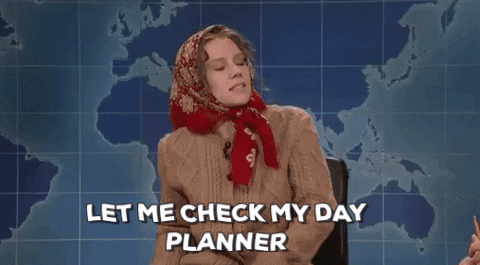 While some people prefer a physical calendar to be at their disposal, others still like to use digital calendars. For example, Slack's co-worker Sarah Price, Nurse Recruiter at Triage Staff, gives her best productivity tool:
"My desktop Calendar.  It reminds me who to call and when, assignment start and end dates, birthday's, other important tasks, etc. Literally all at my fingertips!"
Check out these 10 apps to raise the bar on productivity!
Technology, Snows Days and Interoffice Communication
From planning out your week to having reminders that keep you on schedule for completing tasks, technology allows us to be more productive than ever (excluding all of the time we waste scrolling through Facebook, which on average is two full workdays a month per person). Liz Bardetti, Marketing Director for CyberGrants gave the following two answers for her favorite productivity tools:
"Snow Day Calculator (remarkably reliable app that helps me plan ahead!) and Slack for interoffice communication."
Being based out of Andover, MA, we can only assume the Snow Day Calculator works miracles for Liz! Slack has been a growing tool for many companies to use for productivity, with their daily user and paid seat count growing 3.5X in just one year. Here at The Branch, we like to use a similar tool, Bitrix24, and we can attest to the usefulness in keeping us all productive!
Don't miss these 3 productivity tools you can use right NOW.
Jonathan Kestenbaum (@JKestenbaum), Managing Director of Talent Tech Labs swears by Asana when it comes to office productivity tools. From workflow solutions and project management to reporting, Asana seems to keep everyone on task! It really makes us wonder, what would we do without technology?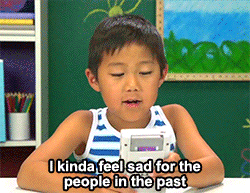 Scheduling Made Easy
Scheduling interviews, speaking gigs and phone calls – all necessary, yet a time suck and not the most exciting task. Scheduling tools have allowed us to save time on trying to figure out which time and dates work best, they do all of the work for us! No need for assistants to schedule everything for you, technology has made it easier for everyone. Michael Heller (@michael_heller), CEO and Founder of iRevü, gives his answer with the admiration of easy-to-use technology:
"I love youcanbook.me! This simple, mostly free calendar tool helps people schedule meetings without the back and forth of email.  Send the person you want to meet with the link, and they pick a time and date that works automatically with both your schedules. Brilliant!"
Getting Connected and Staying Connected
For some people most of the day is spent on calls, preparing for calls, scheduling calls or missing calls. That's certainly true for our CEO, Maren Hogan (@marenhogan), who is often locked in her office for hours at a time plotting the overthrow…erm chatting with clients. For her, Dialpad (and its sister product UberConference) and MixMax are two tools she cannot live without:
"I love having one number to call into so I can dial in on the road or from my car. And MixMax shows me who has read my emails, allows me to schedule reminders for myself and others and keeps me generally a lot more organized than I might otherwise be."
Overall, whether you like to stay organized the old-fashioned way, or if you enjoy the convenience of technology, everyone has a system of keeping the ball rolling. What are your favorite office productivity tools? Let us know in the comments or tweet at us! @RedBranch