By Hannah Wilson: 
No matter how much you love your job, Mondays can be dreadful. After all, they're the end of your wonderful weekend. However, it is possible to motivate yourself to be as happy as you are on Friday, on Monday. Why is it that we hate Mondays so much? Find the root of where your hatred for Mondays comes from and then take a look at these ideas and begin liking Mondays more. You can either choose to radiate positivity each Monday or walk into work with a smug look on your face. Here are five tips for making Mondays suck less!
It is possible to #motivate yourself to be as #happy as you are on Friday, on Monday. Check out these 5 sublime ideas to not hate Mondays from @Hannah_RBM!
Click To Tweet
Be productive on the weekends
The weekend is the perfect time to relax, go out with friends, or get stuff done. One way to have a better Monday is to have a balanced and productive weekend. 53.8% of people say they hate Mondays. To not hate Mondays, there are several things you can do. Spend time doing fun things, but also develop good habits. It's all about momentum, and it's essential not to do too much or too little on the weekends. Things you can get in the habit of doing include: reading a book, taking a short weekend trip, seeking personal growth, developing a better you, working out, spreading out errands, etc. Getting out of your comfort zone will keep your energy up and your mood positive.
Prepare for the week
It's Sunday night, and you realize Monday is tomorrow. What all do you have to do this upcoming week? Something you can do to avoid being overwhelmed on Monday is to prepare. Did you know the highest percentage of tasks – 20.4% – are completed on Mondays? Think about the things you have to do during the week, so Monday doesn't feel like you get a lot of stuff thrown at you. Create tasks for yourself on Sunday or even Friday before you leave work, so you can get to the office Monday and dive right into the week.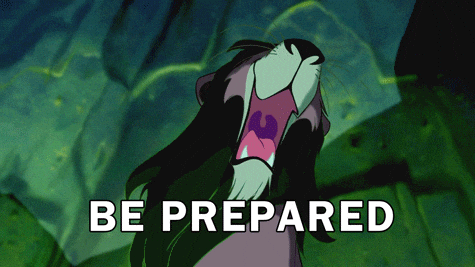 Get enough sleep
I know it seems small, but getting an adequate amount of sleep is beneficial to you… and your coworkers. I notice a difference in my mood depending on how much sleep I received the night before. For you to be the bright and bubbly person your coworkers all enjoy, it's essential to sleep well (and even if you don't get enough sleep, be good at faking it until you make it). Being exhausted on Monday is a surefire way to hate Mondays. Only about 35% of people go to bed around 10 or 11 p.m. and wake up at 7 or 8 a.m. Allow yourself to value sleep, and you'll begin to clear your mind of exhaustion and be more ready to go each morning.
Re-think Mondays
Mondays don't have to be stressful. Instead of looking at everything as a chore, look at it as a means to inspire creativity and learn. It's time to start thinking of Monday as a fresh start to the week. Stop running away from your to-do list (ok I'm guilty of this) and begin planning when to do things. Speak things into existence. What starts as an idea, moves to a task, and eventually gets accomplished. 80% of working people feel stress on the job, and half of them need help in managing stress. Manage stress by planning out the things you have to do. Use Monday as a day to set goals for when to achieve things during the week and get to it.
It's time to start thinking of Monday as a fresh start to the week. Take a look at these 5 tips from @Hannah_RBM and you're sure to be #motivated to make Mondays less sucky!
Click To Tweet
Have something to look forward to
Whether it be getting your favorite coffee before work, or wearing a new outfit to work, having something to look forward to on Monday will help motivate you. 15% of employees worldwide are engaged in their jobs. This is likely because it gives them something to look forward to rather than dread. It's easier to get up and get going when you know you're going to be sipping on some good coffee while starting your Monday tasks. Finding something to look forward to will help you get out of bed on Monday morning, and I promise you, you'll be on your A-Game each Monday.
Incorporating these five things into your routine may take some time for you to get used not to hate Mondays. Finding the balance between wanting to sleep all weekend versus being productive may be a difficult task, to begin with. However, allowing yourself to prepare for the next week and giving yourself something to look forward to on Monday morning will lead you off to a fresh start. Begin implementing these tips into your life today!