By Kyle Christensen:

Bogged down with too many conference calls? This next #WerkBranch series playlist was designed with you in mind. Let your stress and frustration fade away as you tune out those calls with these songs. Don't forget to check back next month because we roll out playlists monthly.
"We have an open office, which is awesome for collaboration and to get quick feedback, but when multiple people are on conference calls, it can be difficult to concentrate. That's why we pop our earbuds in to help us get back into focus!"
– Eric Foutch, Digital Marketing Manager and Partner at Red Branch Media (@erockfoutch)
Bogged down with too many #ConferenceCalls? Let your #stress fade away as you tune them out with these #songs!
Click To Tweet
Missed our other playlists? Check them out here: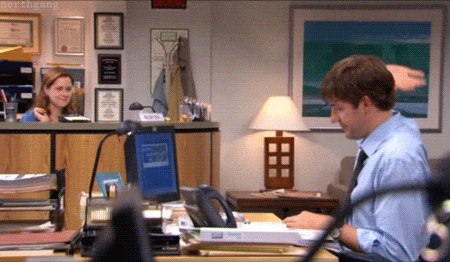 Our Favorite Conference Call Software
Here at Red Branch Media, we take quite a few conference calls, so we know having the right software is important. UberConference is an awesome tool for conference calls with many capabilities. A few of the features that make it our favorite are:
Recording calls and having the ability to download them as MP3s
Calling in to one line from either a desktop computer or mobile device without a PIN
The ability to share your screen
The ability to make international calls
Setting up auto-scheduled calling from UberConference to you so you don't miss a call
Almost convinced? Check out everything it can do, here!
Having a #ConferenceCall today? Find out what software we use and get prepped with our #WerkBranch series #playlist!
Click To Tweet
Tips for Conference Call Preparation
Before you take a conference call, it's a great idea to prep. I'm not talking about a mental prep, I'm talking about making sure your call is the most productive call it can be! Luckily, I've found one of the best prep tip articles out there. Here are the "Top 3 Preparation Tools for Successful Conference Calls" from Speakeasy Communications Consulting:
"Plan your content and agenda." Because it, "…will keep the conference call organized and ensure you are able to cover all topics in a systematic manner."
"Consider the voice quality." You should partake in, "…a practice run, in the room where you will conduct the call, so you are able to hear your voice and whether it comes through clearly to the listener."
"Eliminate background noise." These noises include, "…background conversations, office music or even pets barking…" You should consider the, "…need to post signs to remind others that there is a conference call in progress or choose an insulated room."
#DYK it's just as important to #prep for your #ConferenceCall as taking it? Read these #tips!
Click To Tweet
Tips to Follow During Your Call
Now that you've prepped for the call, you need to make it count. Knowing what you're talking about is only half the battle, the other half is having a good strategy. Thanks to business.com, for posting their "10 Tips for a Successful Conference Call"! Here's a summary of my top 5 favorite tips from the article:
"Be Punctual" – because, "…like any other business meeting, it is important that you arrive early. Dial into the call a few minutes early. If you wait until the last minute, you may encounter technology issues that can take time to fix." In addition, "Being punctual to your meeting is also another way you can be prepared and ready to participate."
"Encourage Participation" – because, "When others feel comfortable, you create an environment for ideas and strategies to develop."
"Keep the Meeting Short" – because, "By keeping the meeting short and concise, you will have captive participants and individuals who do not dread your meetings."
"Keep Notes" – because it's, "…an excellent way to stay focused during a long conference call."
"Record the Conference Call" – because, "…recording is a way to keep track of the meetings and verify what information was discussed and presented."
How to Find Us on Spotify
There are a few ways to find us on Spotify. First, you'll need a Spotify account. You can get one by going to www.spotify.com and creating a free account. Unless ads drive you nuts, a free account is all you'll need. After you've got your account, go to our page and click follow. By following us, you'll get email notifications each time we put out a new playlist. We'll create fresh lists for you each month, so you can listen to them as soon as we publish them! Now go download the desktop application for your computer and the app for your phone to stream music online from our playlist.
You now have all the tools you need to have an amazing conference call. Consider UberConference, make sure to prep before your call and use the tips during your call. As long as you try these things out, I'm certain you'll stop dreading conference calls! If not, just turn on this playlist below and watch your stress fade away.